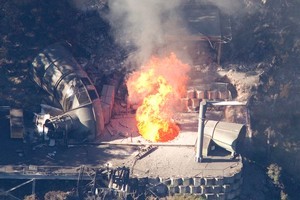 A lawyer for the families of the 29 men who died in Pike River Mine says reports that legal action is being taken to stop the mine being worked on until the bodies are recovered are wrong.
Nic Davidson QC said the families had not made a decision to start proceedings asking for a clause in the mine sale agreement to stop mining before the bodies were removed.
If legal action was considered family members would be advised before the media or the public, Mr Davidson told The Greymouth Star.
Spokesman for the families, Bernie Monk, who lost his son Michael Monk, told NZPA legal action was only one of the avenues the families were looking at.
- NZPA