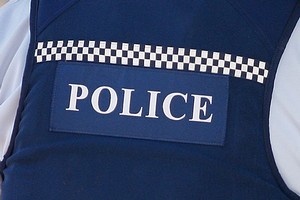 A Matamata truck driver was looking for a dog on the side of a road when he came across a young girl thought to be the victim of a hit-and-run overnight.
Eagle Transport truckie Colin Jenkins was driving along SH24 near Matamata around 5am when he received the warning from another truckie.
Instead what he found was a young lifeless body.
"I pulled up to have a look and there was this young girl lying there," Mr Jenkins said.
Mr Jenkins said it was likely the girl had been there for some time.
He checked her pulse but thought she had serious head injuries.
"She was absolutely gone. She was cold."
Mr Jenkins believed the girl was a teenager and thought it was unusual she wasn't wearing any shoes.
Police arrived shortly after and, in a statement, said she appeared to be the victim of a possible hit-and-run.
Detective Sergeant Rod Carpinter said the body of a Maori woman was found on the roadside verge near the intersection of SH24 and Garland St, on the outskirts of the Waikato town around 5.30am today.
Police are currently trying to identify the woman.
Mr Carpinter said police were seeking information about any vehicles that were in the area of SH24 and Garland St last night. Police are also keen to hear about any vehicles that had sustained recent damage since last night, or had required a new windscreen or panel repairs.
"It's important that we speak to anyone who knows anything about a vehicle, or any incident involving the deceased woman," Mr Carpinter said.
A woman was seen walking south along SH24, the main route to Tauranga from Matamata at around 1.30am this morning, he said.
Police are also keen to hear from anyone who may have seen the woman walking in the area early this morning.