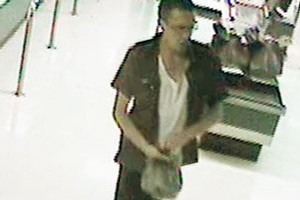 The death of a man who allegedly confessed to the murder of Matthew Hall in the Wellington suburb of Johnsonville is the subject of an Independent Police Conduct Authority Investigation (IPCA).
Timothy Parlane, who police named as a "person of interest" before his death, was killed by a train hours after being questioned by detectives about Mr Hall's murder, the Dominion Post reported today.
A woman told the newspaper Mr Parlane confessed to her and she later warned police about his mental health.
Police confirmed the IPCA were investigating.
Yesterday police told NZPA they were following up "positive" leads in their search for a mystery woman they believe may know something Mr Hall's murder.
Police believe the woman visited Mr Parlane at his Petone home about 11pm on February 14, the night before Mr Hall was found stabbed to death in his bed at his Johnsonville home.
Mr Parlane, 27, died after he was struck by a train near the Wellington railway station on March 5. His death has also been referred to the Coroner.
Police had received a number of positive calls and emails about the woman, although they were yet to piece together a description of her.
Inquiry head Detective Senior Sergeant Dave Thornton said earlier that Mr Parlane was one of several people police interviewed about Mr Hall's murder but was not the only person of interest,
Police are still seeking sightings of Mr Parlane and his car, a Nissan Primera, on February 14 and 15.
They are also trying to find his shoulder bag and cellphone.
Mr Hall worked as a consumer consultant for Capital and Coast District Health Board's alcohol and drug services and general adult mental health services.
He was the lead singer in death metal band Backyard Burial.
Mr Parlane was also a death metal singer.
Mr Parlane's father, Martyn, told the newspaper he had not been informed of the IPCA investigation into his son's death.
- NZPA