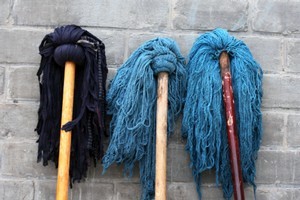 Twenty years after New Zealand's skilled migration policies began to attract large numbers of Chinese, the experience for migrant and host country is one of distinct narratives.
There is the familiar one of skilled migrants encountering barriers - English language difficulties, qualifications not recognised and lack of interest (or worse) in the workplace and community.
New Zealand has missed out on harnessing their skills; they have suffered economically and personally.
That story is petering out (particularly for more recent migrants who come with better English) but has yet to run its course.
Many Chinese, like other migrants, continue to work in jobs below their qualification and skill levels.
Many have given up trying and started their own businesses - most commonly in food and hospitality where they employ family members.
Others gave up altogether and returned to China or moved elsewhere.
Younger Chinese who have spent part or all of their lives in the New Zealand schooling system are treading a more optimistic path.
They have thrived in the education system and are making their mark in business and scientific research, in fields such as engineering, health, information technology and finance.
We can assume this brain-gain is benefiting businesses, research and commerce but evidence is hard to quantify.
Employers tend to deny that they prefer one ethnic group over another, and it's early days for the New Zealand-born children of migrants to be standing out as leaders.
But the pointers are there.
Scott Kerse, a partner at financial services firm PwC, says Chinese recruits - both long-term and recent migrants - are making a telling contribution.
"I couldn't really tell you whether they are first or second or sixth generation Kiwis," says Kerse. "What's really important is their ability to operate in two worlds. Most of them come to us fluent in spoken and written Mandarin as well as English. That ability to operate in both a China and New Zealand business context is something few people have and it's becoming a highly sought-after commodity."
But the second generation's experience differs markedly from that of their parents, whose journey has been exhaustively studied. What's clear from research is that it takes 10 to 20 years before migrants for whom English is a second language are on the same footing as locals in terms of careers, incomes and living standards.
Degrees of Difference, a 2004 study of graduate migrants here less than 10 years, found two-thirds of Asian graduates were working in clerical, cooking, waiting and unskilled manual jobs.
By 2008, the Life in NZ longitudinal study found the picture was slowly improving, with 78 per cent of skilled migrants reporting their qualifications and skills matched their current job.
Professor Paul Spoonley of Massey University, who heads the Integration of Immigrants programme, says the 2006 Census found 36 per cent of Chinese migrants in Auckland were working in two sectors: retail and hospitality. He believes the high numbers of Chinese who have started their own businesses - particularly in food - may reflect an inability to find a job in line with their skills and abilities.
In a forthcoming book, Spoonley notes that, despite campaigns by organisations such as the Chamber of Commerce, employer attitudes towards Asian jobseekers seem persistent.
"New Zealand is left with an ongoing issue: the poor labour market outcomes for immigrants, especially those from Asia, as their qualifications and experience are discounted ..."
It took Jennifer Wang and her husband, Peter, nearly 10 years to break through the barriers, despite both arriving in 2002 with university degrees and reasonable English.
Equipped with a bachelor of engineering degree, Wang could find only cleaning work. She says a lack of local experience and references counted against them and they struggled to understand the Kiwi accent.
After completing a BA in English studies, she found work with the Chinese New Settlers Trust, finding jobs for recent migrants.
Her husband, who has a degree in physics, worked as a bus driver while completing a diploma in electronics and continuing to look for work.
The couple thought many times about returning to China. They were on the point of doing so in February when Peter got a job as a computer programmer with Datacom. She believes he got the job by pointing out an error in the online job application software and showed how to fix it.
"Only now have we finally begun to feel settled - that New Zealand is the place where we want to spend the rest of our lives and raise a family.
"There have been lots of tears, frustration and pressure. It has taken nine years - it is not an easy thing.
"But we are extremely lucky - many people more qualified and highly skilled than us can't find a job."
35 per cent
of North Asians (more than half are Chinese) work in retail and hospitality (compared to 17.7 per cent for all New Zealanders).
31 per cent
working in retail are self-employed.
23.1 per cent
work in service and sales (compared to 14.4 per cent for all New Zealanders).
60 per cent
working in service and sales are in housekeeping or restaurant services.