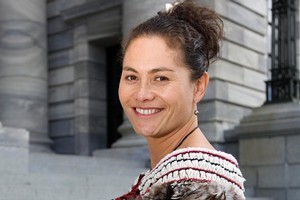 Louisa Wall is back in Parliament after the Electoral Commission declared her as Darren Hughes' replacement.
Mr Hughes resigned last month amidst a police investigation into a sexual complaint made against him by an 18-year-old student.
Ms Wall, a former Silver Fern and Black Fern, was also an MP in 2008, but failed to retain her place in Parliament at that year's general election.
The 39-year-old is standing for Labour in Manurewa at the next election.
Labour Party president Andrew Little earlier said it was logical for Ms Wall to take the slot.
The four candidates on the list ahead of Ms Wall (Judith Tizard, Mark Burton, Mahara Okeroa, Martin Gallagher and Dave Hereora) all turned down the role.
This week Labour finalised the roles vacated by Mr Hughes.
Rick Barker was named chief whip, while the education portfolio will be split between Sue Moroney, who will take the compulsory education role, and David Shearer, who will take the tertiary education role.
- Newstalk ZB, NZ Herald staff