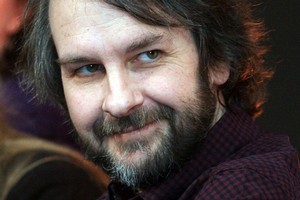 After months of delays and disagreements, filming of one of the biggest movie franchises ever begins today in New Zealand.
The Hobbit is to be shot at Sir Peter Jackson's Miramar studios and on location around the country. The two films are expected to pump around $1.5 billion into the New Zealand economy.
Friction between director Sir Peter Jackson and the New Zealand actor's union delayed production last year, and Jackson's hospitalisation earlier this year pushed filming back again. Mr Jackson's assistant Matt Dravitzki says everyone involved is looking forward to some action.
Wellington actor Richard Whiteside, who petitioned against union boycotts last year, says finally getting the films underway sends an important message to the international film industry.
"I think John Key summed it up quite well that if we couldn't film The Hobbit in New Zealand what could we film here, and it would've sent a terrible message to the international community if it hadn't happened."
Mr Whiteside says his colleagues in the Wellington film industry are thrilled to finally be working and bringing the pay checks in after a difficult few years.
- Newstalk ZB