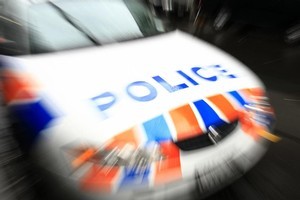 Schools in West Auckland have been warned about a man who approached two children - on the same day - and tried to get them into a car.
Police were called twice to the suburb of Kelston on March 4, after two boys from the same school were approached separately while walking to and from school.
One of the boys, an 11-year-old, told police a man with a large scar on his face walked up to him at around 8.50am and told him to get into a car another man was driving.
The boy managed to get away, ran to his school and reported the incident to a teacher.
The second incident happened while a boy was walking home.
Again a man, who the student described as having tattoos on his face, walked up to him and this time pulled him towards a car.
As in the first incident, the boy managed to get away and he ran home.
Both students described the car involved as light-coloured - one said it was possibly grey.
There are at least four schools in the area - a primary, an intermediate and two secondary schools - as well as an early childhood centre. There's also a deaf education centre nearby.
Detective Sergeant Eugene Pickett, of the Waitakere CIB, said police had informed all the educational centres, which had in turn passed on a warning about the incidents to students and parents.
"What we're trying to do is reiterate from time to time, there are dangers out there."
Mr Pickett said it was "very rare" that an offender struck twice on the same day and police were treating the matter very seriously.
The principal of the school which the students attend, who did not want to be named, said both boys had since arranged other means of getting to and from school.
Parents were also informed about the incidents through the school newsletter.
Mr Pickett said it was a timely reminder to parents and teachers to speak to children about being safe while walking to and from school.
"Children should be warned against playing in isolated areas. They should also be alert to the danger of approaches, offers of rides or questioning by people they don't know or trust."
He said tips like not walking alone, avoiding playing in isolated areas and making children aware of safe addresses en route to school were all things that should be taught.
Police are still making inquiries and are appealing for witnesses.
Anyone with information can call Waitakere police on (09) 839-0657 or Crimestoppers on 0800-555-111.