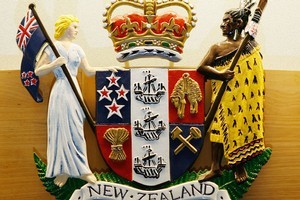 Family of Bishop Thompson, the teenager killed in a jetski accident near Rotorua in January, told a judge they never wanted to see the matter taken to court.
Speaking at the invitation of Judge Chris McGuire in the Rotorua District Court this morning, family spokesman Mana Witoko said it supported the plan to have the two youths charged in connection with the death take part in a restorative justice programme.
Ricardo Maaka and Teimana Harrison, both 18, have pleaded guilty to operating a ship in a manner likely to cause unnecessary danger to persons or property.
Judge McGuire did not enter convictions and referred them to the Mana Social Services restorative justice programme.
The accused, who appeared in the dock wearing Rotorua Boys' High School uniforms, drew compliments from the judge for their attire and for showing respect to him, all families and their school.
Harrison's lawyer, Moana Dorset, said the officer in charge of the case, the families of both the accused and the deceased, and their school supported the restorative justice referral.
When the pair first appeared in court last month it had been indicated they could be candidates for diversion.
They are scheduled to reappear on May 25.
- NZPA