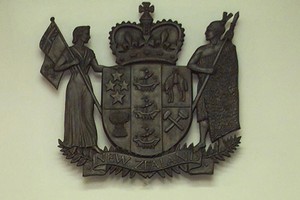 A man accused of being a career criminal who preyed on the vulnerable after Christchurch's September 4 earthquake has found himself remanded in custody after DNA allegedly linked him with a post-quake burglary.
The 27-year-old man cannot be named because of details that emerged about his criminal record during a bail application at Rangiora District Court today.
Judge Noel Walsh said he was "the sort of person who had no regard for others, and tended to prey on the vulnerable".
He described the man as a career criminal with a high risk of re-offending and remanded him in custody to May 17.
The man was stopped on September 7 with a television set taken in a burglary of a property in McKenzie Avenue, Woolston.
Since then, DNA evidence has linked him to the scene of the burglary.
Apart from the television set he was found with, $5000 worth of property was taken in the burglary and it has not been found.
- NZPA