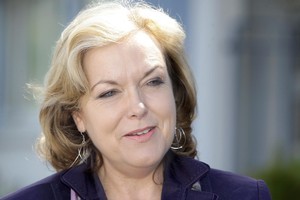 Hundreds of prisoners have been called in to shore up relief efforts in earthquake-hit Christchurch.
Corrections Minister Judith Collins said the inmates from Christchurch Men's Prison, Christchurch's Women's Prison and Rolleston Prison have been doing community work in the wake of the devastating February 22 quake.
They have given much-needed assistance to many Canterbury residents, she said.
"We have hundreds of prisoners repaying their debt to society in Canterbury. What better way to repay some of that debt than to pitch in and help this community in its time of greatest need."
Prisoners have put together 5,000 ration packs, prepared 350 heat-and-eat meals and harvested 500 packs of fresh vegetables from prison, the Corrections Department reported.
About 5000 sanitation packs have been assembled and provided to welfare agencies for distribution.
They are set to make 2,000 lunches for the Farmy Army and Student Volunteer Army this weekend, said Ms Collins. Those meals will be distributed by Corrections Department vehicles, she said.
"This would not have been possible without the hard work of hundreds of Corrections staff under difficult circumstances.
"They have ensured the smooth running of our prisons and Community Probation Centres despite many staff having suffered damage or loss in the quake.
"I would like to acknowledge their tremendous professionalism and commitment."
- NZ Herald staff