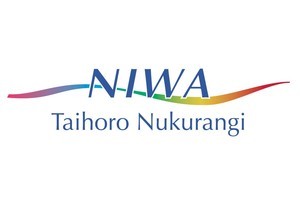 Thirty-five jobs may be up for the chop but affected staff are being consulted before any decisions, the National Institute of Water and Atmospheric Research (Niwa) says.
Niwa was reviewing its operations which was likely to result in some redundancies, chief executive John Morgan said today.
"Niwa employs about 730 scientific and administration staff at 15 sites throughout New Zealand and about 35 positions are being reviewed, of which about half are back-office support roles and half are science roles."
Affected staff were being consulted and feedback was being fully considered before any decisions were made, Mr Morgan said.
The science marketplace had changed, and that had led to a downturn in some areas of Niwa's work, and an increase in others.
Public sector union, the Public Service Association (PSA), said the cutbacks were a shortsighted move that hindered innovation and economic gains in the environmental sector.
National secretary Richard Wagstaff said most of the science jobs to be cut were at the company's Wellington regional office but nationwide they included marine taxonomists, molecular biologists, fisheries stock assessment scientists, an environmental economist, a renewable energy scientist/engineer, a catchment water quality modeller, an atmospheric physicist, a marine ecologist and a remote sensing scientist.
Slashing science jobs at Niwa did nothing to support the establishment of a high-performing public science system which supported economic growth, Mr Wagstaff said.
"Crown research institutes like Niwa carry out work for government departments and any cuts to government agencies' budgets will have a flow on effect to public sector science.
"It's not good enough to sit back and tell state sector chief executives 'This is your budget, there's no more money, make it work and by the way turn a profit while you're at it'."
New Zealand would lose its core capacity for innovation and the job losses would have a significant impact, Mr Wagstaff said.
However, Mr Morgan said the proposed changes would not have any impact on Niwa's ability to meet its core scientific responsibilities.
The review is expected to take about two months.
- NZPA