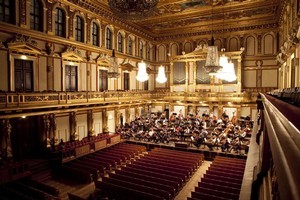 The New Zealand Symphony Orchestra (NZSO) is playing a free concert for earthquake-ravaged Christchurch in April.
The orchestra had to cancel its April 7 concert at the Christchurch Town Hall because of safety concerns within the CBD.
NZSO chief executive Peter Walls said it would now perform a free hour-long version of that show at Burnside High School's Aurora Centre on the same night.
Several players had been personally affected by the disaster and everyone was motivated to help, he said.
"We hope the concert can give local people the opportunity to come together after a frightening ordeal and relax in an enjoyable musical atmosphere.
"It will be a privilege for us to give something back to a community that has always given the NZSO so much."
Seats should be reserved through NZSO client services.
Existing ticket-holders to the original concert will be contacted, and are guaranteed seats at the free concert. They also have the choice of a refund, or swapping their ticket for another NZSO performance.
- NZPA