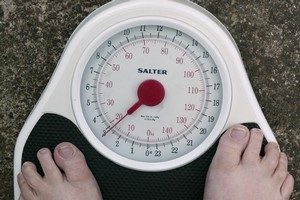 Two women, who have fought for better access to weight loss surgery, are back in New Zealand after undergoing surgery in Korea despite warnings from doctors here the procedures could have killed them.
Lynda Sim, 44, and Jasmin Sciascia, 26, were denied bariatric surgery - which reduces the stomach's size - in New Zealand because they lived in District Health Board (DHB) areas - Wellington and Whanganui- which did not fund the surgery which costs up $35,000.
In December, last year the South Korean government approached both women, offering to pay for them to have the weight loss surgery in there.
The women who were morbidly obese - Ms Sciascia weighed about 200kg and Mrs Sim about 160kg - decided to take up the offer despite warnings from doctors that the flights over there could pose a health risk, and went under the knife in Soochunhyang University Hospital in Seoul on February 23.
Both operations were successful and the pair were expected to lose a dramatic amount of weight with some patients losing up to half their weight within months following the surgery.
Ms Sim said told The Dominion Post newspaper she was very grateful to the Korean government for the surgery which gave her a chance to look "normal" after being embarrassed about the way she looked all her life.
She said she looked forward to being able to do the simple things such as walking to her own mailbox, in the Wellington suburb of Karori, without the help of a wheelchair.
Before the pair left for surgery Wanganui surgeon Clive Solomon, who had advocated for both woman to receive the surgery in New Zealand, said it was "bloody madness" that the woman were flying to Korea for the operations.
The women risked dying either on the operating table or on the flight over, he said.
- NZPA