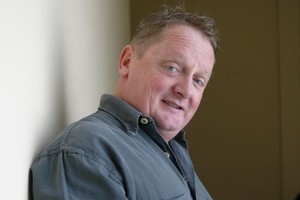 As much as we hate to admit it, I suppose we have to face the inevitability that there will be a general election this year. I mean they've even announced a date and everything, so I guess there's no going back, dang it.
On one hand, telling everyone this early that November 26 is to be E-Day is a good thing, in that it gives us time to get emotionally prepared for the onslaught of electioneering; on the other hand, it means the gloves are off and the political bollocks will start forthwith and go on and on and on for months. Until late November, to be exact, I'm afraid.
With this in mind, I'd like to get in early and suggest a few ground rules our political elite might want to follow as they attempt to terrorise us into voting for them. Think of these, if you like, as a Code of Conduct for the electorally desperate and dateless.
Step away from the baby. Once upon a time, when everything was in black and white, politicians kissing babies while out on the campaign trail was perhaps deemed acceptable electoral behaviour but these days it just looks so, so wrong.
I do hope that any politician worth their salt realises that any person who thrusts a baby in their direction, with orders to kiss it, is either: (a) a plant from another party with orders to generate an embarrassing photo opportunity; or (b) seriously demented and to be avoided at all costs. Actually, a sensible politician should take a leaf from Silvio Berlusconi's Book of Shame and avoid any and all contact with anyone significantly younger than them - especially if they're of the opposite gender.
In fact, let's leave the kids out of it altogether, eh? I don't care what party you represent or where in the political spectrum you fall, if you tell me you are doing something "for the children", I will gag. I don't care how you dress it up, by terming them "the future" or our "mokopuna" or whatever, the bottom line is you are still a politician, trying to get elected.
By all means do everything you can for the kids when you've been elected, but please don't try and guilt me into voting for you through my offspring, okay? Besides, I know that what kids really want these days is greater access to Nerf guns and for iTunes to be free.
Keep it real. The onslaught of political twaddle kicked off early this year with Phil Goff's State of the Nation speech, in which he took us from Easy St to Struggle St, by way of Main St. Is there any chance we can have an election without politicians talking bollocks as they attempt to make things easily digestible for the masses? I only ask this because Struggle St is only a slippery slope away from Nonsense St and before you know it even the best politician in the world can end up banging on about jumping over rain puddles in heaven.
Beware the devil we know. There is a dark force, seemingly on the rise again. We shall not speak his name but I think everyone knows who I'm talking about. Should he once again become the one who balances power, all I'd ask is that the other parties involved in the MMP dance, no matter how strong their lust for power (or, at least, to be the Government, which is almost power, I suppose), that they bear one thing in mind before coalescing with the dark side: it never ends well. Enough said.
Please remember, we are not sheep. It's an election, we get that much. And we get that you will say and do just about anything to get elected, that comes with the territory. In short, we, the people, know that politicians tend to bend and stretch the truth to fit their agenda, so please do not treat us as if we were stupid. How about, just for once, we actually run campaigns without promising a whole bunch of stuff that later gets recanted? How about we have an election that is less about pie-in-the-sky promises, and more about real stuff? We just assume you guys lie all the time, so how about sticking to some kind of level of truth we can all get our heads round? You never know, it might actually work, as a strategy.
And that's about it for now, a few random musings for our glorious leaders (and wannabe glorious) to ponder as we set out on the long march through 2011, counting down the 273 days until November 26. Yep, only 273 days of campaigning, unofficial and official, to go.
Still, it could be worse. It could be 274.