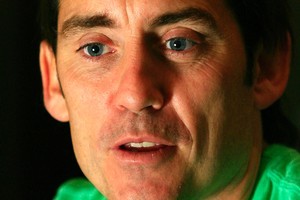 Television personality Jason Gunn says his phone has been running hot and a website inundated with offers to adopt Christchurch families badly affected by last week's devastating earthquake.
Gunn and his wife Janine Morrell-Gunn launched the adoptachristchurchfamily.com website after helping out two families badly hit by last September's magnitude 7.1 earthquake.
"From America, from Europe, it (the response) has been incredible, heartwarming, it's really heartwarming," Gunn told NewstalkZB today.
On his website Gunn said after September's quake he and his wife financially supported two families from the hard-hit suburb of Bexley.
"We wanted to give targeted practical assistance."
Christchurch East MP Lianne Dalziel had identified two families with specific needs and they credited money directly into their bank account, he said.
The support was anonymous but both families had responded through Ms Dalziel with thanks and photos of their children.
"They said it felt like they had a guardian angel, someone who was watching over them and who cared."
The Gunns decided they wanted expand the scheme after last week's earthquake.
"Why doesn't everyone just adopt a family and feel they can actually do something."
Gunn said they wanted to give practical help and people who donated would be told how their money had been spent including things like school fees, food, petrol or electricity bills.
- NZPA