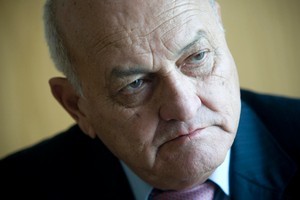 Kiwi entrepreneur and philanthropist Owen Glenn has donated $1 million to the Christchurch quake recovery fund.
Mr Glenn said today he was motivated to give because he was a New Zealander and he wanted to help in some small way.
"I grew up in New Zealand, it holds a special place in my heart and to see such devastation, such hurt and such loss makes you want to help," he said from London.
"This donation is something I can do and I strongly urge other expatriate business people to do the same. We all need to pull together and while we are a small country, it is a country made up of people with huge hearts. That's what gets you through in times like this."
- NZPA