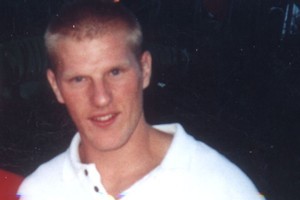 LONDON - New Zealander Lee Sheppard died by asphyxiation in an industrial accident, jurors have found at an inquest into his disappearance in London more than eight years ago.
His Northland family had hit out at the original British police investigation after an eight-year wait for an answer to how Mr Sheppard, 26, died.
The nine jurors gave an accidental death verdict. They decided Mr Sheppard died between 2.30am and 9.15am on January 31 2003 at the European Metal Recycling (EMR) plant in Harlesden, North London.
The inquest was told that Mr Sheppard may have been pulverised after climbing into a chamber filled with nitrogen in a crushing machine at the fridge recycling plant.
The Sheppard family are now considering the possibility of a civil case to sue the company.
Mr Sheppard left a widow, Juliet, who was newly pregnant with their first child, Jaden, at the time of the accident.
"We are very pleased," Mrs Sheppard told NZPA after the inquest at Barnet Coroner's Court in North London:
"We're still numb after having heard the verdict - we've only just found out. We're very pleased and believe the right verdict was reached."
She said she would be "talking with lawyers" when asked about the possibility of a civil action against EMR.
"It hasn't quite sunk in yet because it has been eight years but this has definitely brought closure."
- NZPA