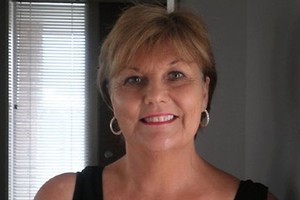 A woman trapped in rubble after the earthquake in Christchurch yesterday left a harrowing message for her son, in which she said she didn't think she would survive.
The family of Australian-born Anne Vos has not known whether she was alive or dead, but TV3 has just reported that she has been rescued and is injured but alive.
There were earlier reports that Ms Vos had been rescued and was on her way to hospital, but it is understood media may have confused her with Ann Bodkin who was rescued from the ruins of the PGG building from where Ms Vos called her son, Robert.
Click here to listen to her message.
"Hi Rob, it's Mum. There's been an earthquake ... I'm trapped under a desk," she said.
"I don't think I'm going to make it."
Robert, 31, tried to call his mother back but got no answer, and feared the worst.
"When I rang back she didn't answer ... I thought that was it," he said.
"I saw her work building was flat as a pancake.
"I could see where I used to meet her out the front for lunch. It was pretty emotional."
A later phone call confirmed that his mother was alive and hoping to be rescued. Robert - who grew up in Christchurch but now lives in Australia - is on his way to New Zealand.
Ms Vos also spoke to media outlets detailing her ordeal before her phone battery died.
Ms Vos had been taking over reception on one of the lower levels when the quake struck.
She spoke of seeing an arm crushed by debris, and she described it to her son as feeling "dead".
Speaking to Channel 7 news, Ms Vos said she had been able to hear others in the building calling for help, but was unable to communicate with any of them.
She said her family and friends were keeping her going as she lay bleeding in the dark under the debris.
"I don't know how they are going to get this off me," she said.
"I just keep knocking and saying, 'Help'."
- By Natahan Mawby, Sarah Wotherspoon and Patrick Horan at the Herald Sun