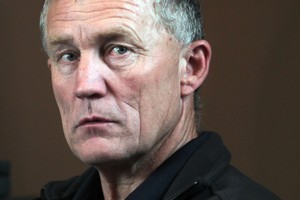 The trust set up to support victims of the Pike River mine tragedy will no longer accept donations in the wake of the Christchurch earthquake.
Pike River Disaster Relief Trust chairman and Greymouth mayor Tony Kokshoorn said he was "amazed that people just kept on giving", but urged people to consider donating to the quake's victims instead.
"The tragic events that have occurred in Canterbury today mean that our receiving of donations is officially closed and we would like anyone able to donate to consider the Red Cross appeal for Canterbury," Kokshoorn said.
"The response and support of everyone standing beside the West Coast community has been out of this world. Now is the time to show that West Coast spirit and get behind our family in Canterbury."
He said earlier that the trust had received more than 20,000 individual donations totalling more than $7 million.
Some of the donations to the trust had been tagged for a specific purpose - memorial or payments to redundant workers - but about $6.5m had been given to provide financial help to the families of the mine incident's 29 victims.
Kokshoorn added that since an initial distribution just before Christmas the trust had focused on developing the best way to distribute the remaining money to the families.
He expected a decision next week and then the trust would distribute funds into individual family trusts.
The families would have discretion on beneficiaries but the trust would insist on family trust deeds protecting the interests of dependents of the mine victims where relevant.
- NZPA