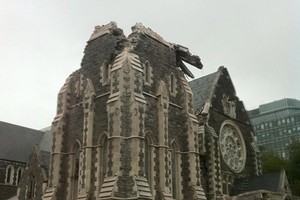 Statistics New Zealand has stopped the delivery of census forms in Christchurch and Banks Peninsula because of the the devastating nature of today's 6.3 magnitude earthquake in Canterbury.
"Our primary concern is for the welfare of our staff, and their primary concern should be the welfare of their families and loved ones," 2011 census general manager Dr Carol Slappendel said.
"We will continue to monitor the situation in Christchurch."
The delivery of census forms and internet Access Codes for the rest of New Zealand was unaffected.
The five yearly census will be held on March 8.
- NZPA