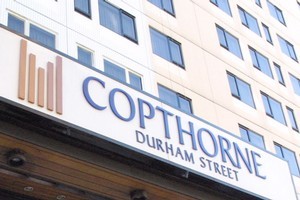 All guests and staff at the three Millennium and Copthorne hotels in central Christchurch are believed to have been safely evacuated.
It had been reported that at least one of the hotels had collapsed following the magnitude 6.3 quake, which struck at 12.51pm.
"We believe that all guests and staff from all three of our CBD (central business district) hotels (Millennium Hotel Christchurch, Copthorne Hotel Christchurch City and Copthorne Hotel Christchurch Central) have been safely evacuated," Millennium & Copthorne Hotels New Zealand managing director B K Chiu said.
"Cordons have been put in place around the city centre and we are investigating what we can do for our guests, together with Civil Defence.
"It is too early to know what the extent of the damage to the hotels is," Chiu said.
Assessments would be carried out once it was safe to do so.
"Our thoughts are with our guests and staff at this difficult time," he said.
- NZPA