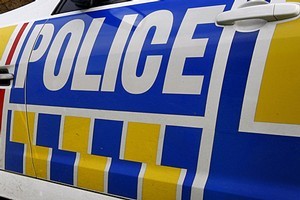 The police officer who misled top officials over the number of unresolved child abuse cases in the Wairarapa has since been promoted to one of the country's top detective posts.
Detective Sergeant Mark McHattie was regarded as a central figure in the child abuse scandal in a report by the Independent Police Conduct Authority.
As the head of Masterton CIB, Mr McHattie told two of his superiors that "hand on heart", the backlog of unresolved cases had been dealt with.
He claimed there remained only 29 unresolved cases of 142 files after just three months of working on them.
However the claim was subsequently proved incorrect, with 33 files found to be "filed incorrectly" or "inappropriately resolved".
Since then Mr McHattie had been promoted to detective senior sergeant and now heads the serious crime squad of Auckland Central CIB, the Wairarapa Times Age reported.
Click here to read the full story.
A police spokeswoman said Mr McHattie was appointed in March 2008, after the job was advertised nationally.
"His promotion on merit to detective senior sergeant roles in Auckland District was prior to the commencement of an employment investigation in 2009.
"If the detective senior sergeant is found to have committed misconduct relating to action while in the Wairarapa, then any sanctions would apply would apply regardless of the position and rank he occupies."
Several officers have faced code of conduct investigations as a result of two major police operations which delved into child abuse files, with the results of some conduct cases still pending.
Police Commissioner Howard Broad said the examination was a thorough one covering all policies, procedures and practices and conduct as related to child abuse.
- NZPA