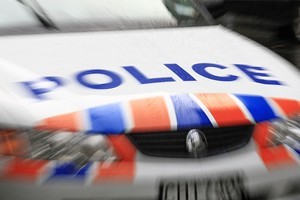 A teenager has undergone surgery after being shot in the chest in a drive-by shooting at Taupo.
The 17-year-old boy was walking with a friend on Taharepa Rd at about 6.30pm yesterday when a person in a passing car fired a single shot into his lower abdomen.
His injuries were not life threatening and he was recovering at Rotorua Hospital today.
Taupo Police Area Commander Inspector Steve Bullock said police had spoken to a number of witnesses to the attack, including the victim.
One of those in the car that carried out the shooting had already been questioned and police were searching for the other occupants, he said.
"This was a serious incident, warranting an urgent response.
"Police have responded quickly and we will be working hard to ensure that those responsible are apprehended and are held accountable for their actions."
While it is not yet clear what prompted the incident, the offenders were known to the victim, he said.
"It certainly does not appear to have been a random incident.
"At the same time, we are extremely fortunate that no innocent member of the public was harmed.
To give information on the shooting, call Taupo Police Station or the anonymous Crimestoppers line on 0800 555 111.
- NZ Herald staff