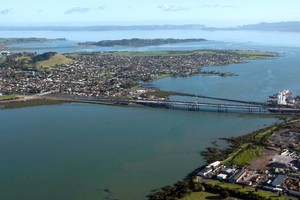 A power failure aboard a shipping vessel manoeuvring in Auckland's Manukau Harbour this morning led to its grounding.
The Spirit of Resolution, owned by Pacifica Shipping, lost power and grounded in soft mud while negotiating the main channel into Onehunga Port, Pacifica Shipping general manager of operations Steve Chapman said.
"Without power the ship lost steerage, which resulted in the grounding."
The cause of the power outage had not yet been determined, he said.
A tug was sent out and the ship had been refloated and was now anchored inside the harbour.
The tug will help the ship berth at Onehunga at high tide this evening so it can unload its cargo.
- NZPA