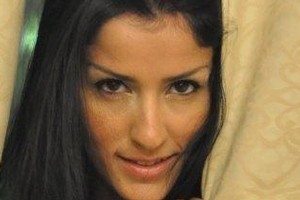 The Brazilian woman at the centre of a love triangle in which a New Zealand man is being held by police in Dubai has been revealed as model Priscila Ferreira.
The Herald has learned that the 24-year-old beauty is the woman who allegedly walked in on her ex-boyfriend, New Zealander Toby Carroll, in bed with British woman Danielle Spencer.
It is understood Mr Carroll had ended their relationship earlier in the day.
After discovering him in bed with another woman, Ms Ferreira had gone after the pair with a knife.
On Ms Ferreira's Facebook page, her relationship status reads "single".
Most of the photos of her appear to be professionally taken and many have her wearing stunning gowns with the photos attributed to Momet Shabani Photography. In one of them, she has been tagged as "Toby Carroll" and Ms Ferreira has commented: "She's the one."
It is understood local police were called to Mr Carroll's apartment, on December 12, after Ms Ferreira found him and Ms Spencer in bed together.
Ms Ferreira was so enraged she took to the apartment furniture with a knife, slashed the curtains and threatened both Mr Carroll and Ms Spencer - who was hiding in a bathroom - with the knife.
Mr Carroll phoned police, who arrived to find a shouting match going on between the trio.
All three were arrested and are being held in the United Arab Emirates, where it is against the law to have sex outside of marriage.
None of the three have had charges laid against them, however.
Meanwhile, it has been revealed that British woman Danielle Spencer, 31, was sacked from her job at an estate agency in Dubai because of her flirtatious behaviour.
Her former boss, a British businessman, told the Daily Mail that she was known for her flirtatious behaviour and was considered a dreamer.
"She could be extremely flirtatious - both with colleagues and clients. Danielle sent me photographs of herself in modelling poses," said the businessman, who did not want to be named.
Britain's Sun newspaper reported yesterday that Ms Spencer left England in 2003 after working as a lapdancer in Hull and Birmingham.