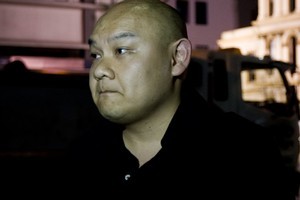 Property developer brothers John and Michael Chow, who threatened legal action against Auckland Council for demolishing their damaged 124-year-old building, may face prosecution themselves after knocking down a Wellington historic building.
The Historic Places Trust yesterday issued the property managers with a stop-work order following the bulldozing of the former Settlement Restaurant on Wellington's Willis Street, thought to date back to the 1880s, The Dominion Post reported.
The brothers gained resource consent from Wellington City Council five years ago to build a multi-million-dollar 12-storey apartment on the site, and the demolition consent was signed off this month.
But the developers did not apply for an archaeological assessment required under the Historical Places Act for any pre-1900 building.
The Chow brothers could receive up to a maximum $40,000 fine as the trust is considering legal action.
John Chow told the newspaper he had contracted engineers and surveyors Spencer Holmes to handle the consent process and was unaware of the details.
"I didn't realise how old the building was. I know a demolition consent was issued by the council, so I thought that [demolition] was allowed. There was no alert from the council."
Council spokesman Richard MacLean said Mr Chow's consultants were warned about their archaeological obligations.
But Spencer Holmes director Philip McConchie said it was the first time he had heard of Historic Places Act requirements.
The council did not raise the archaeological requirement until Wednesday, at least a day after demolition work began, he said.
"It certainly wasn't blatant. Until Wednesday I didn't know about it. We genuinely weren't aware."
In November last year, the Chow brothers threatened legal action against Auckland Council after their 124-year-old Palace Hotel, which they planned to use as a brothel, was demolished after cracks appeared in the brickwork.
- NZPA