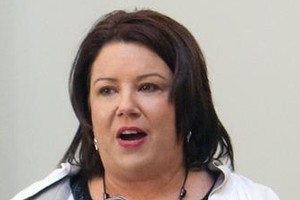 A 9-year-old girl allegedly tortured and abused by her parents will spend Christmas with a new foster family.
She will spend time swimming in their family pool and taking trips to the beach and has told them she is keen to go on a holiday programme.
The girl was taken into Child, Youth and Family custody on November 15 after police found her hiding in a cupboard at a West Auckland house.
Court documents released to the Herald yesterday revealed the girl had tests at the Starship hospital and tested positive for being pregnant.
However, doctors established it was a false positive, likely the result of stress on her body which would have caused her hormone levels to rise.
The 9-year-old's injuries include her scalp being torn away from her head while she was dragged by her hair along the floor, alleged vicious beatings with weapons including a hammer, broomstick and machete, and having her toenail pulled off and salt and boiling water poured on the wound.
The girl's parents were remanded in custody when they appeared in the Waitakere District Court on Wednesday. They were granted interim name suppression to protect the identity of their daughter and her siblings - who are also in CYF care.
The girl's mother, 30, faces 33 assault and neglect-related charges and her 32-year-old father faces three.
Social Development Minister Paula Bennett yesterday received an interim report into how complaints were handled.
"As soon as I became aware of this in November I demanded a report.
"I feel sick, angry and deeply saddened about both the abuse this young girl has experienced and the scars she will wear for the rest of her life. No child should ever experience such horrific treatment."
Ms Bennett expects the full report by mid-January.