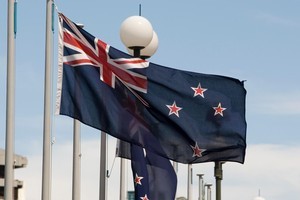 This is one of the diplomatic cables about New Zealand held by Wikileaks.
October 10, 2006
SUBJECT: DEMARCHE DELIVERED TO NEW ZEALAND MINISTRY OF FOREIGN AFFAIRS AND TRADE REGARDING POSSIBLE NORTH KOREAN NUCLEAR TEST

Classified By: CHARGE' David J. Keegan for Reasons 1.4 (B) and (D)
1. (C) In response to reftels, CDA Keegan delivered talking points this afternoon to John McKinnon, Deputy Secretary at New Zealand's Ministry of Foreign Affairs and Trade (MFAT) accompanied by Brian Sanders Deputy
Director of the North Asia Division at MFAT. McKinnon said he agreed with resuming six party talks and with the need for UNSC to reiterate the demand for North Korea to conform to UN resolution 1695. McKinnon
informed CDA that New Zealand's Minister of Foreign Affairs (NZMF) Winston Peters is writing a strong communiquQ to both the Chinese and North Korean (DPRK) governments. Sanders promised to share a copy of the
text as soon as the Minister approves it. The essence of the message to China is to maintain its efforts and continue to engage North Korea on nuclear issue.
Peters' message to DPRK is to urge them to conform to UN 1695.
McKinnon said that the request to support 5 5 meetings comes as news but he expects believes that NZMF will support.
2. (SBU) McKinnon noted that Minister Peters had made a strong press statement wherein he stated that North Korea's announced plans for a nuclear weapons test was "intolerable." Peters went on to say, "if this threat is carried out, North Korea can expect a harsh response
from the international community." "Repercussions will undoubtedly be stronger than those following North Korea's missile test in July." Peters urged North Korea to return to dialogue at the earliest possible
opportunity. (Minister's statement has bee faxed to EAP/ANP).
Keegan