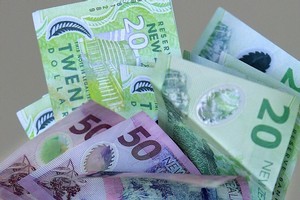 Photo / Bay of Plenty Times.
Most New Zealanders don't want thoughtful home-made gifts for Christmas, they just want cash, a survey has found.
The Great Kiwi Christmas survey conducted by Colmar Brunton, found 44 per cent of those interviewed want cash or vouchers, and only 12 per cent would like to receive home-made gifts. Given the economic climate, this wasn't surprising, managing director Jacqueline Ireland said.