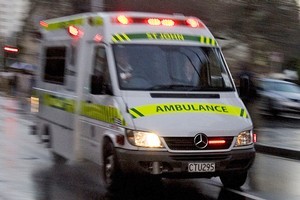 Police have named the man who fell to his death from a balcony of a Wellington city apartment on Sunday.
Kenneth David Low, 20, of Whanganui, died around 7.30pm after falling from the Taranaki St building.
Ambulance staff tried to resuscitate the man but he died at the scene.
A post-mortem examination was carried out yesterday. Police said their enquiries had now concluded and the matter was being referred to the Coroner.
- NZ HERALD STAFF