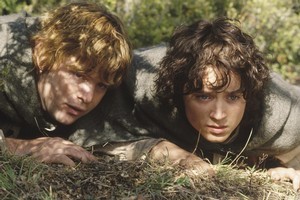 A casting agent for Wellington producer Sir Peter Jackson's planned film adaptations of The Hobbit has been dismissed after placing newspaper advertisements seeking extras with "light skin tones".
A spokesman for Wingnut Films, Sir Peter's production company, told Agence France-Presse the unnamed agent was not directed by the company to make such restrictions.
"No such instructions were given," the spokesman said.
"The crew member in question took it upon themselves to do that and it's not something we instructed or condoned".
It was reported yesterday that actor Naz Humphreys, a Briton of Pakistani heritage who attended a casting meeting in New Zealand, was told she was not white enough.
"The casting manager basically said they weren't having anybody who wasn't pale-skinned, " she told the Waikato Times.
"It's 2010 and I still can't believe I'm being discriminated against because I have brown skin."
The agent also advertised in the Bay of Plenty Times listing essential requirements for potential hobbits, including age, 16-80, and height - below 170cm (5 foot 7 inches) for men and 158cm (5ft 2in) for women.
The additional demand for light skin tones applied only to women.
In the Lord of the Rings, Tolkien described three races of Hobbits inhabiting the Middle Earth fantasy world which is the setting for the movies, including harfoots, who "were browner of skin" than the others.
- NZPA