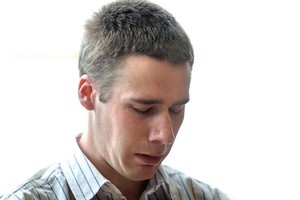 A Hamilton man who shot a woman dead after mistaking her for a deer is "trying to have a normal life" but faces an anxious Christmas before he is sentenced for her manslaughter.
Andrew Mears is to be sentenced in the High Court at Rotorua on February 2 for the manslaughter of Rosemary Ives, a 25-year-old Lower Hutt teacher.
Mears was with a group of friends who were hunting with a spotlight near a campsite south of Turangi on October 22 when he shot Ms Ives.
Yesterday Mears, his wife Brooke, their 15-month-old son and dog Bella were not at their Dinsdale home when the Herald visited.
The Herald understands they are staying in Hamilton with friends.
Mears' family lawyer, Roger Laybourn said his client was "trying to have a normal life and trying to settle down".
"He's made a firm decision not to talk to anyone; he will wait until February when he will face his sentence."