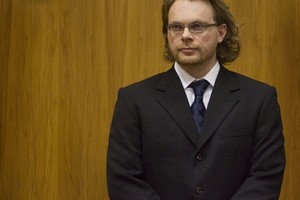 Otago University has issued a new policy for staff-student relationships in the wake of Clayton Weatherston's murder of Sophie Elliott.
The University now 'strongly discourages' staff entering into intimate personal relationships with students, particularly a student for whom they have responsibility.
The standards were released today by the university's Ethical Behaviour Committee after a revised version of the policy was sent out for consultation in November last year.
Weatherston is serving a life sentence for the murder of his former girlfriend in 2008.
- NEWSTALK ZB