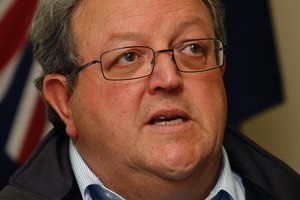 Canterbury with homes on earthquake-damaged land will find out the fate of their properties next week.
Earthquake Recovery Minister Gerry Brownlee briefed local councils today on the contents of a recent geo-technical report which details the level of land damage.
1200 properties in the region have moderate to severe land damage.
Mr Brownlee said home-owners will be contacted over the next week and given advice on the road ahead.
"[Those with land damage] will be talked to next week, they'll have opportunities to learn more about the repatriation program for their land. They then be encouraged to work with their private insurer about the business of getting their rebuild on the way," Mr Brownlee told Radio New Zealand.

Mr Brownlee said there are only around 20 properties with land damage so severe that it would not be worth rebuilding.
- NZHeraldstaff