Click here to see election results from your area.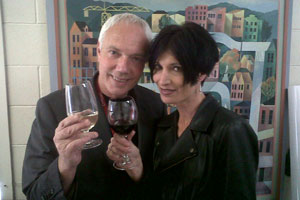 Bob Parker has won another term as Christchurch mayor.
Based on 98 per cent of returned voting papers, Mr Parker received 68,245 votes, compared to 51,566 for his main rival, Progressive Party leader Jim Anderton - a difference of 16,679.
He told Newstalk ZB he was humbled by the result - particularly since the voter turnout in Christchurch was a very high 50.45 per cent.
"I'm feeling relieved the whole thing's behind us and we can get our heads down and get stuck into the very important work of the months ahead," he said.
Meanwhile, Jim Anderton said the high turnout was a victory for democracy and wished Mr Parker well.
He said there were some issues he did not get the chance to debate with Mr Parker "because of the mayor stopping his campaign, which was unfortunate".
"I think it's been a fantastic result for my group - [political team] People's Choice 2021 has dominated four out of six wards."
He said there had been a lot of support for his campaign from young people.
Mr Parker's victory represents a major turnaround from polling before the 7.1 magnitude earthquake on September 4 that caused widespread damage in Canterbury.
A UMR Research online poll published in June gave Mr Anderton 60 per cent support compared to Mr Parker's 28 per cent, and the incumbent mayor was forced to admit he had made mistakes in his first term.
From the moment the quake struck, Mr Parker enjoyed wall-to-wall media coverage. His performance as the city's leader in a time of crisis was widely praised - even by his rival, Mr Anderton, who was left to work away behind the scenes.
Another UMR Research online poll, in late September, put Mr Parker at 55 per cent support, with Mr Anderton at 41 per cent.
Mr Parker told the Herald he was "very humbled and very grateful" to be re-elected with such a "handsome" majority.
He was at home with wife Jo Nicholls-Parker when the call came through to give him the result, and got a "beautiful hug" from the mayoress.
"I just want to say thank you to all of the people who found it in their hearts to give me their support. It's a very moving experience."
He said he tried to never get emotional about what the polling was saying leading up to the result. Asked what he would say to critics who suggest he would not have won without the earthquake that hit his city, Mr Parker said: "Well, maybe they are right. Maybe they are wrong."
"My feeling was that we had good support. We were feeling quietly confident before the earthquake came along. I guess everything that one does adds to the process, and I don't regard that as a criticism. If people felt that I handled the earthquake in a way that gave them confidence in me, then I'm very grateful for that perception."
Mr Parker is planning a barbeque tonight at home for friends and supporters.
- with the Christchurch Star