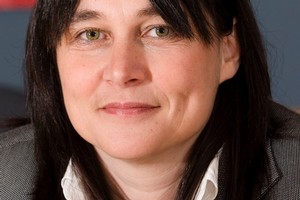 Hollywood reports that a dispute between the New Zealand actors' union and Sir Peter Jackson over The Hobbit is close to being resolved can not be confirmed by Council of Trade Unions president Helen Kelly.
"I can't say a thing," she told NZPA, although she did confirm meeting Sir Peter and his filmmaker wife, Fran Walsh, on Friday in an attempt to resolve the dispute over better employment terms and conditions for actors on his planned two-part adaptation of the JRR Tolkien book.
"We are hopeful that a meaningful dialogue between (Actors) Equity, Spada (the Screen Production and Development Association) and Three Foot Seven can be established."
The New Zealand Actors' Equity union has been trying to meet the film's producers but has until now been rebuffed by Sir Peter, who said through a spokesman on Friday that the Hobbit could not set a precedent that would affect everyone else in the New Zealand film industry.
Sir Peter has threatened to take the film to Eastern Europe, accusing Australian-based union Media, Entertainment and Arts Alliance, which is backing the NZ union, of "bullyboy" tactics after its call for actors worldwide to boycott the Hobbit.
But the Los Angeles Times has reported that the dispute is "close to being resolved", citing anonymous sources which say production could begin as early as January for a 2012 release.
It also reported that a deal between Sir Peter and the studios Warner Bros, its subsidiary New Line Cinema and partner Metro-Goldwyn-Mayer (MGM), was almost finalised after resolving several issues that have held up the project for years, including those relating to rights from Tolkien's estate.
The only remaining hurdle was a final green light from MGM, which is set to co-finance the two movies - expected to cost $500 million - but is strapped for cash and struggling to reorganise itself.
The report said negotiations were at a "very tenuous stage" as the nearly bankrupt studio needed to reach agreement among more than 100 debt owners, as its creditors finalised a reorganisation plan involving new managers.
MGM could give Warner Bros the official word in the next few days, it said.
Neither Spada, Sir Peter nor Actors' Equity returned calls.
Spada has said a collective agreement sought by the union was illegal as the actors were taken on as independent contractors rather than as employees.
Meanwhile, Minister for Economic Development Gerry Brownlee has been talking to "key players" involved in the dispute, to discuss what role he might play in resolving it, Radio New Zealand reported. Mr Brownlee wanted to ensure the screen industry was not unnecessarily disrupted and said there was good will all around to sort the matter out.
- NZPA