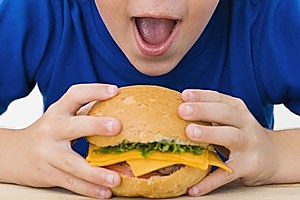 Health experts are alarmed by the "scary" number of overweight or obese preschoolers.
Health Ministry data released to The Press newspaper showed 5.4 per cent of those who participated in the B4 School Check for four-year-olds were obese and 18.3 per cent overweight. Nationwide, that accounted for 13,000 children.
Health Minister Tony Ryall said he did not see youngsters who were "a little overweight" as a problem.
But Fight the Obesity Epidemic spokeswoman Dr Robyn Toomath told the newspaper the numbers were "scary".
"The idea that the obesity epidemic is tailing off is a fantasy," she said.
She urged the Government to increase the price of fattening foods, as well as reducing their availability and marketing.
Community nutrition adviser Janne Pasco said parents were responsible for children's weight but that the Government was not helping them.
- NZPA