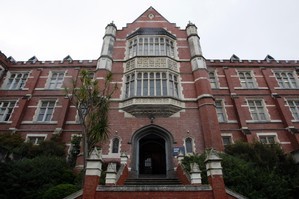 A former Victoria University design student went to the High Court in Wellington today in a bid to clear her of plagiarism.
Brittany Bell, who studied interior design at the university, was prevented from graduating because of the findings.
The university found that she deliberately tried to pass off as her own the work of others, including an award-winning Spanish architect, by using images from the internet. The decision was later upheld by the university's appeals committee
Ms Bell's lawyer Les Taylor said that while drafts of his client's project may have lacked clear attribution, it did not amount to plagiarism.
Mr Taylor also said the majority of the images used were exterior views, whereas Ms Bell's project was on interior design.
The case continues tomorrow.
- NZPA