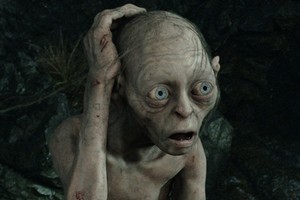 A recommendation to ban the construction of dams on a Central Otago river to protect a rare fish called Gollum, named from The Hobbit book, has been hailed as a major victory by environmental groups.
A tribunal - appointed by the Ministry for the Environment - decided to protect the "bug eyed" fish came after receiving submissions from anglers, environmental groups, gold-miners, skiers and kayakers favouring further protection of the Nevis river.
Otago Fish and Game chief executive Niall Watson told the Otago Daily Times he was "very pleased" with the tribunal's report.
The conservation order now recognised a "broad range" of natural and recreational values and the prohibition of damming and diversion was "particularly appropriate", he said.
Forest and Bird conservation advocate Quentin Duthie said the tribunal's report was a win for biodiversity.
"This decision is a welcome sign that the value of our distinctive wildlife should not be traded off for short-term economic gain," Mr Duthie said.
The Gollum galaxiid was only discovered in the 1990s and is ranked as "nationally vulnerable" by the Department of Conservation.
The fish was named after the character Gollum from J R R Tolkien's books The Hobbit and The Lord of the Rings because they were first found in a swamp and have "bug eyes" similar to Gollum's.
Electricity company Pioneer Energy had proposed building a hydro-electric dam on the river.
Local councils and power companies are yet to decide whether to appeal the recommendation due in 15 days.
- NZPA