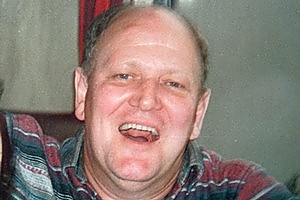 A caregiver who killed his tetraplegic friend was today jailed for at least 14 years.
Eric Neil Smail, 53, was sentenced in the High Court at Christchurch this morning to life imprisonment with a minimum non-parole period of 14 years for the murder of former Paralympian Keith McCormick, 56.
Justice Lester Chisholm said he had no doubt that Smail had previously held a "genuine love" for Mr McCormick, however Smail said should never have been in the role of caring for Mr McCormick given his difficulties.
Smail had difficulties that included alcohol dependency.
The aggravating features of the killing were that Smail used a weapon, abused his position of trust and that McCormic was vulnerable because of his tetraplegia.
However, Smail had shown remorse, had a previous good character and was affected by "diminished capacity".
Smail's lawyer, Judith Ablett-Kerr QC said her client was acting in a context of escalating stress in caring for Mr McCormick and was ill-equipped to deal with the pressures.
Smail genuinely thought his close friend would be better off dead, Ms Ablett Kerr said.
But Justice Chisholm said the evidence was clear that Mr McCormick did not want to die and was optimistic about the future.
"And of course he had so much to give."
Outside court, Mr McCormick's mother, Dot McCormick, said the minimum 14 year sentence was wonderful "but I wish it was 24 years".
"I'm so sick of that man [Smail] he's ruined my last years without my son."
Smail had admitted killing Mr McCormick in 2005 by cutting his throat but argued he was provoked.
However, the Crown said Smail planned the killing in advance and had told others of his intentions and jurors at his trial in June found him guilty of murder.
Smail and Mr McCormick had known each other for about 20 years and were close friends.
Mr McCormick was a paraplegic because of a diving accident in 1971. After falling from his wheelchair he became a tetraplegic in 2000 and from November 2004 Smail acted as a part-time caregiver.
Smail claimed he snapped after a remark about him arriving late to Mr McCormick's Christchurch home, coming on top of the pressures of caring for Mr McCormick.
He said he loved Mr McCormick and wanted to end his suffering.
The provocation defence was infamously used last year by Clayton Weatherston, who tried to show he was provoked into stabbing and cutting his former girlfriend, Sophie Elliott, 216 times.
The public outcry that followed led to Parliament's scrapping the defence, but it could be used by Smail because the killing happened back in July 2005.