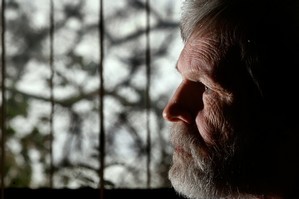 It is a decision he hopes never to face, but Theo van Pelt can foresee a time when his life may become so intolerable he may want to end it.
He has suffered a brain injury. Aged 63, he lives independently in a flat near the Onehunga shops in Auckland, but he knows his condition is deteriorating.
In 1994, he was knocked unconscious in a "stupid accident" when he banged his head on a wall-mounted clothes dryer at his home while removing the washing machine.
"The doctor said my brain never fully recovered. Over time I'm getting more sick," Mr van Pelt said. He has a range of health problems, including memory loss, deafness, visual disturbances and poor balance.
"My doctor has said if I am getting old enough I will not be able to live independently and I will need somebody to help me get dressed in the morning and come in a couple of times a day to feed me.
"The good thing is, my doctor does not know [when that time might come] - I might never reach that."
Auckland doctor John Pollock re-activated public debate on voluntary euthanasia this week when he revealed he has terminal cancer and said he wished he could obtain the kind of end-of-life services provided for pets.
Dr Pollock, 61, retired from general practice after he was diagnosed with metastatic melanoma in December.
He said the disease could kill him in a variety of ways, some of which were very unpleasant and drawn-out.
He wants voluntary euthanasia legalised, because New Zealand's current "cruel laws" would force him to suffer to the end, or kill himself.
Mr van Pelt - a member of Dignity New Zealand, a group that supports voluntary euthanasia - said he hoped that if he did reach that point, he would have the strength of will to take his own life.
He realises, however, that he may need help, so wants the law changed to allow this. "It is possible to do it without a doctor but I think doctors should be legalised to help you if you need it."
Mr van Pelt has two daughters, aged 32 and 34. The younger has three children; the older is due to give birth to her first child in a month.
He said his daughters don't like his position on euthanasia, "but they understand". Dr Pollock's story prompted a strong response from readers.
Respondents to an nzherald.co.nz poll had by yesterday voted 80 per cent in favour of legalising euthanasia, an increase on the support of around 70 per cent found by two scientific surveys in 2008.