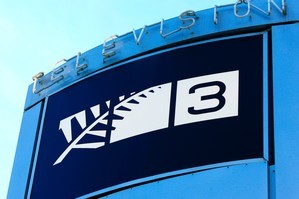 A TV3 promo labelled a "rip off" of a similar ad campaign has been pulled by the broadcaster.
Gaming blogs and websites have been abuzz with talk over TV3`s recent Monday night movie ad, which one site said was "very similar" to an ad for the Sony PlayStation 3 that ran in the United States.
People posting on the local gaming forum buttonmasher.co.nz went even further, calling the ad a "rip off" and a "forgery".
Both ads feature a comedian pointing a TV remote at a screen, saying: "Two words - montage".
A montage set to metal music follows.
Both ads end with the comedian playing guitar in an office, followed by a shot of stunned viewers.
Dai Henwood, who fronted the TV3 ad, posted to his Twitter today that he agreed the ads were identical.
"I was just the actor. Didn't do the creative and hadn't seen the Sony ad. Agreed they are identical."
Kevin Butler, the character who fronted the Sony ad, earlier tweeted: "Dear TV3: You could have at least put my photo on top of the amp".
TV3 did not comment on the similarities between the ads, but confirmed in a statement that its ad had been pulled.
"After a great response to our Monday night movie promo, the campaign has run its course and won't be going to air again.
"Our intention with the promo was to have some fun and have viewers notice that we have something big on Monday night with our movies. We've certainly achieve both those goals."
Sony said in a statement that its ad was not being run in New Zealand.
- NZPA