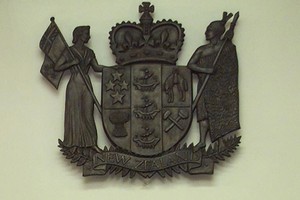 A West Coast sex offender suddenly admitted 31 offences as the second of his five child sex victims was giving evidence against him in a Christchurch District Court jury trial today.
The 52-year-old man pleaded not guilty to 44 charges when the trial began before Judge Philip Moran and a jury on Monday morning, but has now changed his pleas on 31 charges.
The guilty pleas halted the trial without three of the young girls having to give evidence.
At the time of the pleas, the jury was hearing evidence from a girl who was going to tell of being sexually abused by the man and then confronting him with a slug gun to try to halt the abuse she had seen him beginning on her five-year-old sister.
The details in the indictment show that the girl who took the gun from her is named as a victim in several of the sex charges herself.
The man's name cannot be published. The offending is alleged to have taken place in a series of small West Coast towns from 1997 to 2003 when the girls were aged from five to about 12.
He pleaded guilty to five charges of doing an indecent act, five charges of indecent assault, four charges of detaining the girls for the purpose of having sex, and 17 charges of sexual violation.
The offending involved getting the girls to touch his genitals, touching the girls, showing his genitals while he was reading a pornographic magazine, and acts of oral sex.
Although the crown is not proceeding with 13 of the original charges, the man has admitted offences against all five of the girls.
Defence counsel Elizabeth Bulger asked for time to discuss the case with the man during the evidence from the second complainant, and then had the charges put to him again for the guilty pleas to be entered.
Crown prosecutor Claire Boshier had outlined the details of the crown case in her opening address on Monday. She told how one of the young girls had confronted the man with a slug gun and told him : "Stop doing that to (her sister)."
The man left New Zealand and had to be extradited from Australia in January to face the charges at this trial.
Judge Moran remanded him in custody for sentence on September 16. He ordered a pre-sentence report on the man and victim impact reports on the girls. He gave the crown the option of seeking victim impact reports prepared by psychologists if it wished.
- NZPA