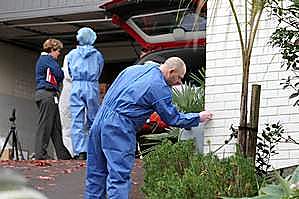 Police are harnessing the power of social networking site Facebook in an attempt to generate further information about the disappearance of Auckland woman Carmen Thomas.
Police joined the recently established Carmen Thomas Facebook Group hoping people would share new information that may lead to finding her.
As of this afternoon, the group had 162 members, with 24 photographs of the 32-year-old Remuera mother, who has not been seen since July 1.
Acting Detective Inspector Mark Benefield said there were still dozens of unanswered questions around Ms Thomas' disappearance.
"For instance, we know her Nissan Pulsar car was noticed in residential Dyer St in Hamilton on July 5, but who drove it there?
"Why was cash left in the car, along with an overnight bag and a child's car seat? Whose bag is it?
"We can't answer these questions without help from people who know something about what's happened to Carmen in the past three weeks or so."
The police investigation team had completed a search of Ms Thomas' Ngaphui St, Remuera, home and had discovered some documents that may assist the investigation in the long term, but nothing was discovered that immediately progressed the search, he said.
- NZPA