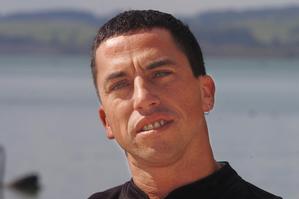 The Solicitor-General is to appeal the sentence imposed on Isaiah Tai for killing Bay of Plenty regional councillor Hawea Vercoe.
Tai, a 21-year-old from Opotiki, pleaded guilty in the High Court in Rotorua in April to the manslaughter of Rotoiti school principal Mr Vercoe.
He was sentenced to two years 10 months jail.
A Crown Law Office spokeswoman said an appeal against the sentence was lodged on Wednesday and would be likely to be heard within the next six months in the Court of Appeal.
The Vercoe family has campaigned for an increase in prison time for Tai, who punched Mr Vercoe on the head and then kicked him in the head as he lay unconscious on The Strand in Whakatane in an incident in November.
Family spokeswoman Rihi Vercoe said a petition with 400 signatures calling for the sentence to be appealed had been delivered to the Crown Law Office.
The Vercoe family said at the time of sentencing that the prison term was too light, and Crown prosecutor Greg Hollister-Jones referred the sentencing to the Crown Law Office recommending that the sentence be appealed.
- NZPA