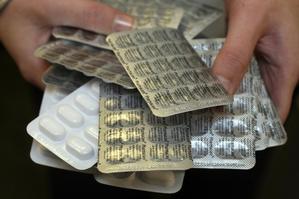 Health officials are calling for a review of how over-the-counter painkillers are sold following two recent paracetamol overdoses by toddlers.
The children, aged between two and three, required liver transplants which, Auckland's Starship Hospital child health director Richard Aickin said, would have life-long ramifications for them.
Giving children paracetamol too regularly or giving too much in single doses were the usual causes for overdoses in children, Dr Aickin told the Dominion Post.
"It's quite difficult for them to take enough by themselves to cause serious problems."
Dr Aickin called for paracetamol to be sold only in small bottles, and in child-proof packaging unless otherwise requested.
Capital and Coast District Health Board clinicians have also called for a review of how painkillers are dispensed following a report showing a trend of codeine addiction from over-the-counter medicines.
Capital and Coast chief medical officer Geoff Robinson, who contributed to the report, said he suspected many people were severely damaging themselves with drugs such as ibuprofen, aspirin and paracetamol.
- NZPA