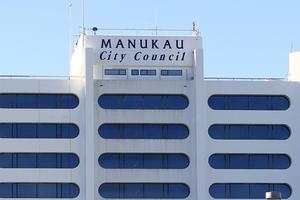 The Manukau City Council plans to hold a 10-day, $85,000 farewell to itself before it is replaced by the Super City.
A draft timetable for the ratepayer-funded Celebration of Manukau festival, billed as an "event that engages the community in marking the achievements of the council since 1989", includes a dawn ceremony, art, fashion, music and dance events, a car show, drive-in movies, kites and performances by local acts such as the Manukau City Symphony Orchestra.
News of the planned $85,000 blow-out follows revelations this week that about $50,000 was spent to send four executives - who have not been offered positions in the Super City - to a leadership seminar at a luxury resort in Queenstown last month.
The celebration - from October 21 to 31 - will be paid for with money set aside in the budget for this year's Polyfest Showcase, which has been cancelled.
The city's manager of events, Barbara Cox, said last night that the festival was "just an idea at the moment" but she would present a plan to the policy and activities committee on July 6.
One idea for a "main event" was a lunch for 1000 VIPs, Ms Cox said.
Organisers would also work with local libraries to develop displays depicting Manukau's history.
The TelstraClear Pacific Events Centre will be the main venue for festivities, and local activities will be held at other council-managed venues.
The Auckland City Council is not planning to celebrate its November 1 demise, but City Vision councillors have accused the Citizens & Ratepayers majority of a "party, party, party" attitude for spending $23,000 to celebrate the opening of the new stand at Eden Park and $122,000 on a Rugby World Cup countdown clock.
The Waitakere City Council is planning a bring-your-own-alcohol staff function at the council-owned Corban Estate Arts Centre in Henderson, and a family day.
Entertainment will be provided by staff, and managers and councillors will serve the food.
The total cost is estimated at a maximum of $15,000.
The North Shore City Council has yet to decide how it will mark the Super City transition.