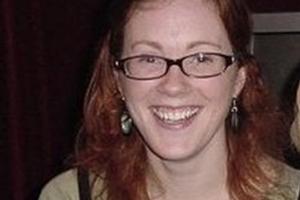 Police have completed their search of Christchurch's Port Hills where the car of missing woman Emma Campbell was found more than two weeks ago.
"There's still a possibility that she's there, but we've done the very best we can in the circumstances," Detective Senior Sergeant John Rae said today.
"Some of the areas you can't actually get into very easily and if the searchers couldn't get in I'm not sure how she would. The chances of her being there are greatly reduced and that's about as far as we can go with it."
Ms Campbell, 29, was last seen on a Riccarton petrol station's security camera about 5.30am on May 1. Her car was found crashed off on Dyers Pass Rd on the Port Hills a short time later that morning.
Her wallet was found in her car, and her shoes on a nearby rough path.
Searches using police dogs, a helicopter and the army to clear scrub have not found Ms Campbell in the area, and police said today the search of the area was completed on Saturday.
Mr Rae said today there was still no clear reason for Ms Campbell being in the area at the time.
"We don't even know why she was up out of bed at that time of the morning. She wasn't an early riser in most cases."
Police still had several people to speak to in the inquiry and they would also continue to look at security camera footage, he said.
"I think, at this stage, we can rule out an accident where she has been forced off the road by a car coming past -- that seems a remote likelihood now," Mr Rae said.
"That leaves more likely the scenario that she's involved herself, or someone else is."
Last week, Ms Campbell's sister, Bronwyn Tressler, said Ms Campbell had been threatening to harm herself and had just been discharged from Christchurch's Hillmorton Psychiatric Hospital.
She said she thought the disappearance had Ms Campbell's "fingerprints all over it".
It was also revealed that Ms Campbell had resigned from her job at Nurse Maude on April 29.
- NZPA