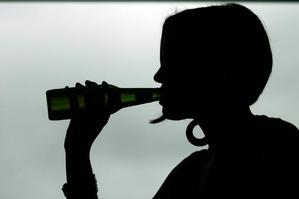 Students at an East Auckland college are planning an after-ball party at a secret location this weekend, despite their principal's disapproval.
This week, police warned parents of Auckland students it was risky for their children to attend parties at unknown locations, saying organisers of some functions tried to bend the rules on under-age drinking.
A parent whose son attends Pakuranga College said students had bought tickets for a $55-a-head function at a secret location after the school ball tomorrow night.
The tickets say students will be taken by bus to the party at midnight from the Ellerslie Convention Centre, where the ball is being held, and dropped off at the Highland Park Foodtown at 4.30am.
The tickets do not say who is organising the function.
Pakuranga College principal Michael Williams said he knew nothing about the function, and suspected it had been kept from him because people knew the school would disapprove.
His policy was that the school ball provided enough entertainment for students, and groups should not be organising functions afterwards.
The parent, who did not want to be named, said he did not mind his son going but he would prefer to know who was organising the event.
"He knows it is illegal for him to have alcohol in such a situation, but I can't stop his 18-year-old schoolmates from consuming it since they are legally allowed to," he said.
On Wednesday, police wrote to 40 or so Auckland schools about breaches of liquor laws.
They said firms organising after-balls tried to get around laws against under-age drinking by declaring a party a "private social gathering".
The police letter warned parents it was risky for students to go to secret locations, especially where alcohol was being supplied.
Mr Williams said schools that did not condone after-balls were in an impossible situation.
He said he would put the advice from police in a newsletter to students today to make sure they were aware of their legal obligations.
A pupil at another Auckland college, who did not want to be named for fear of repercussions for his school, said after-ball functions were not dangerous if they were organised properly.
He was helping organise one in June that would be supervised by parents, security guards and paramedics.
Despite warnings from police, organisers were debating whether to apply for a liquor licence.
"We've looked into - and we're still deciding - whether we should apply or not because we were told by our venue ... that we wouldn't get it if we applied."
He said students would not be asked for proof of age before being served alcohol.
And parents would be asked to sign permission slips allowing their children to drink alcohol at the function, despite police saying these had no legal standing.