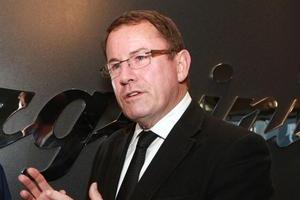 Prospective candidates for the Auckland Super City council should learn next month how much they will be paid.
Remuneration Authority chairman Michael Wintringham yesterday said once the third and final Super City bill was passed the authority would be in a position to make a statutory regulation setting the pay rates for the Auckland mayor, Auckland councillors and local board members.
If there were delays to the bill, due to be passed next month, the authority would consider making an announcement beforehand to guide candidates, he said.
Mr Wintringham said the authority was conscious of the uncertainty and the need for candidates to finalise their intentions over the next month or so.
Less than five months before the local body elections on October 9, candidates are in the dark on how much the salaries will be for beefed-up roles on the Auckland Council and local boards.
The main groups have started selecting candidates, and in the case of Citizens & Ratepayers are well advanced in selecting candidates for the 20 Auckland Council seats and 149 positions on the 21 local boards.
Nominations open on July 23 and close on August 20.
Being an Auckland councillor is expected to be a full-time job and the local boards a big step up from community boards.
The largest local board, Te Irirangi, with a population of 128,100, is similar in size to Hamilton City (129,249).
Councillors in Auckland are paid up to $48,855 a year, or $78,975 if they chair of a major committee.
Auckland City Mayor John Banks is New Zealand's the highest paid mayor with a salary of $160,567.
Prime Minister John Key is paid $393,000 a year, an MP's salary is $131,000 and cabinet ministers make $243,700.
Mr Wintringham said the authority had a determination shaped up, but was talking to the agency designing the Super City and policy advisers in Wellington on the distribution of responsibilities between the Auckland Council and local boards and the balance between the Auckland Council and council-controlled organisations.
"We don't want to run the risk of either over-cooking or under-cooking," he said.
Mr Wintringham said that, if possible, the authority wanted to wait until the third bill was passed to make a statutory determination.
"The beauty of us putting out a determination is it's law, it's binding, people can express their views but they generally get on with it. If we announce an intention then everybody expresses their view and it is a bit of an invitation to lobbying."
If the bill were passed next month, Mr Wintringham said he hoped the determination would be gazetted and made public within a week.
It would include expenses and allowances for councillors and local board members.